Popeyes Ghost Pepper Chicken Flavor Returns  
Popeyes Ghost Pepper Chicken is back for a limited time! For those who have not tried before, Ghost Pepper Chicken takes the piquancy level of Popeye's standard spicy fried chicken and intensifies it by 50 percent.
Fellow spice and chilli lovers will be delighted to find pockets of furious-red chili paste wedged inside fried batter, leaving a tasty lingering burn that's more mellow spiciness than sharp! Check out and enjoy the Ghost Pepper Set Meal coupons below available for takeaways at Popeye outlets.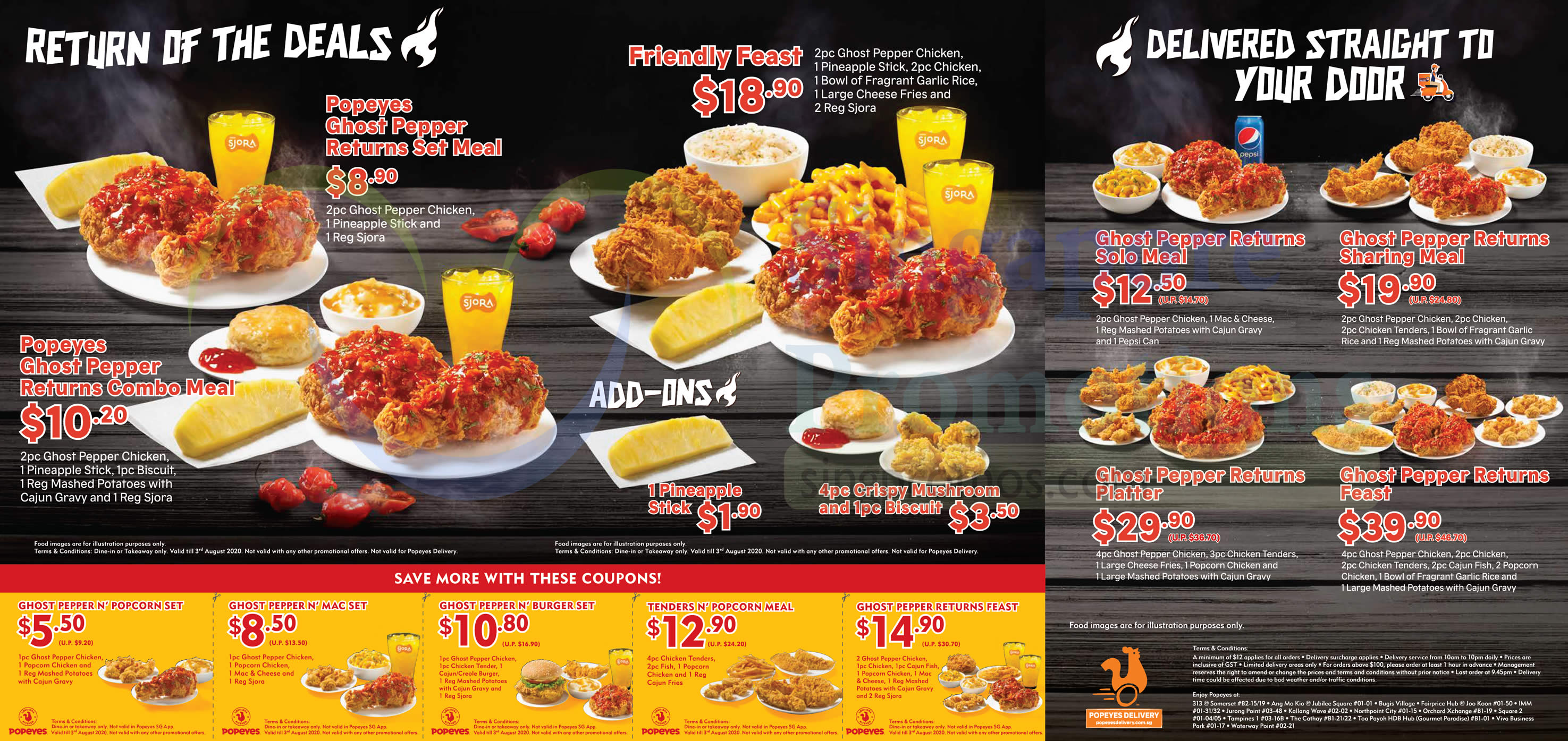 Daily WeekDay Value Meal Combo at $4.80 Only (Takeaway)
Beside introducing the new Ghost Pepper Chicken Meal set, Popeyes is also offering a series of daily weekday deal with different meal combo available at a cheap price of $4.80.
Fancy some spicy and crispy fried chicken? Head down to Popeye stores today to enjoy this deal! Check out SG Popeyes outlets here. 
Hope you enjoy this Promo brought to you by AllSGPromo.com.
Related: You might also be interested in How to Order Chi Cha San Chen Bubble Tea. 
If you enjoy our content, please LIKE us on Facebook, Instagram or join our Telegram Group to receive daily updates on the latest and best SG promos and deals!